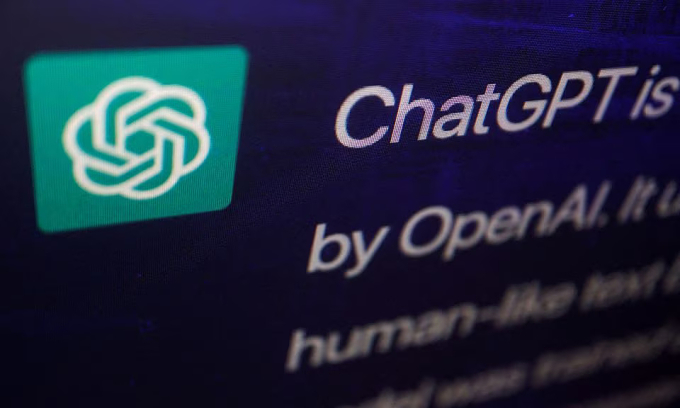 A response by ChatGPT, an AI chatbot developed by OpenAI, is seen on its website in this illustration picture taken February 9, 2023. Photo by Reuters/Florence Lo
HCMC wants to use ChatGPT in public administration to improve services and efficiency, the Department of Information and Communications said .
The department said Wednesday that authorities want to use the AI language model for things like replying to citizens' queries and supporting officials by creating AI assistance systems and summarizing documents.
In education, ChatGPT can be used to create AI study assistants for use by both teachers and students.
It can also be used by organizations to find solutions for cybersecurity and data management problems.
City authorities are enlisting the help of scientists, businesses and other experts to consider ways to use the chatbot. Their ideas will be actualized through scientific missions set up by the Department of Science and Technology.
Duong Anh Duc, deputy chairman of the city People's Committee, said ChatGPT could be used as a tool to help people, and one needs to understand its strengths as well as weaknesses to use it effectively.
Dinh Dien, director of the Computational Linguistics Center at the Vietnam National University in HCMC's University of Science, said as a quick responding tool with high accuracy and personalization, ChatGPT could be utilized in public administration to relieve humans' workload.
Developed by OpenAI, the chatbot has been making waves in the tech world since its arrival last November, thanks to its ability to carry out tasks like writing and programming.
Data from SimilarWeb shows it has already garnered 100 million users.
Source: https://e.vnexpress.net/news/news/hcmc-wants-to-use-chatgpt-for-public-administration-tasks-4576812.html